Apex trials is a premium clinical trial site, conducting studies for both pharmaceutical and nutraceutical industries.
 Headquartered in Southwestern Ontario, Canada, our fully equipped and well-maintained site is ideal for Phase I through IV trials. Formerly known as the Nutrasource Clinical Trial Site, Apex Trials has been conducting clinical trials for the past 20 years with 1300+ clinical trials conducted across our team.
Clinical Trial Indications
Cardiovascular Disease
Hypertension
Dyslipidemia
Diabetes
Irritable Bowel Syndrome
Weight Management
and more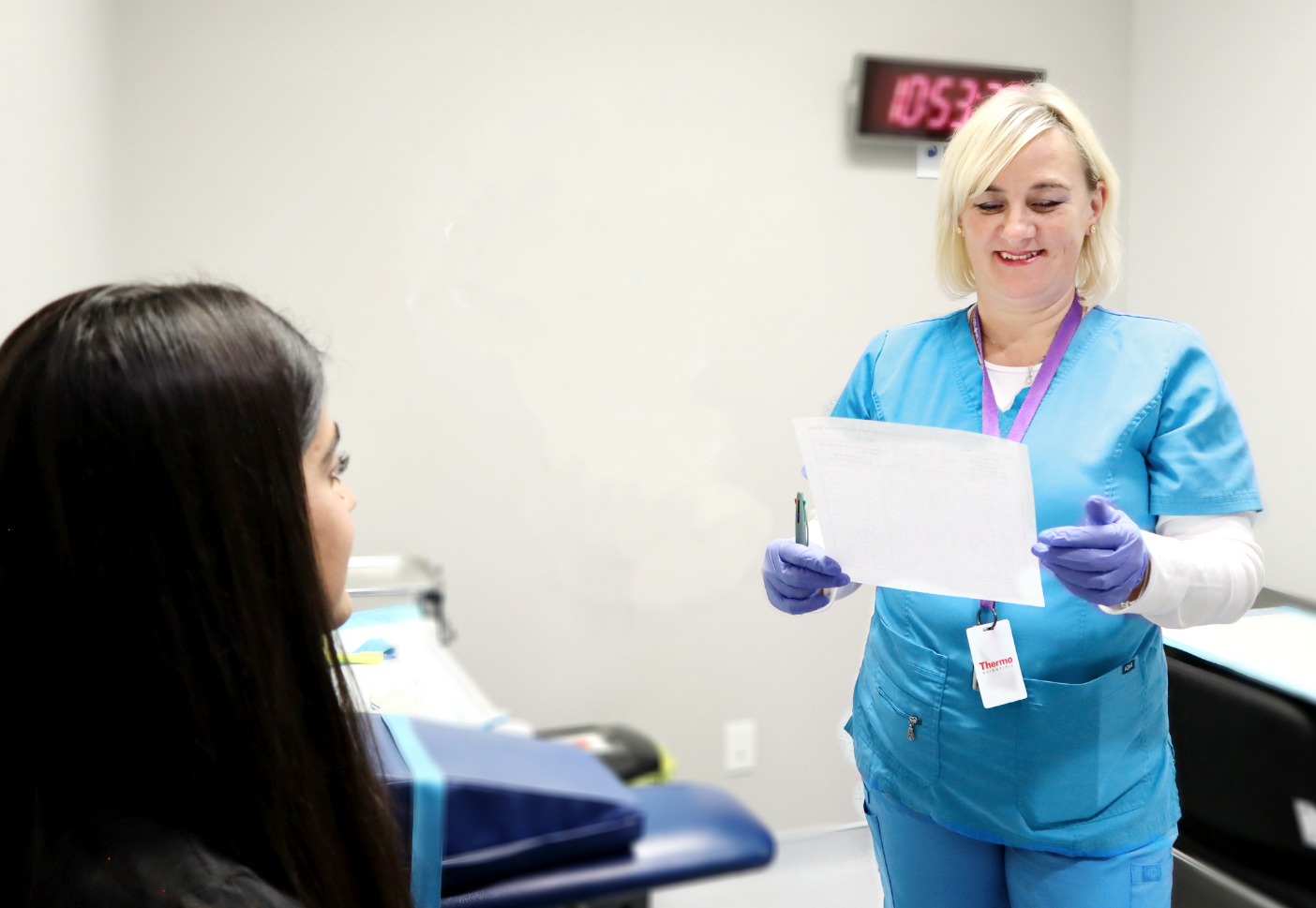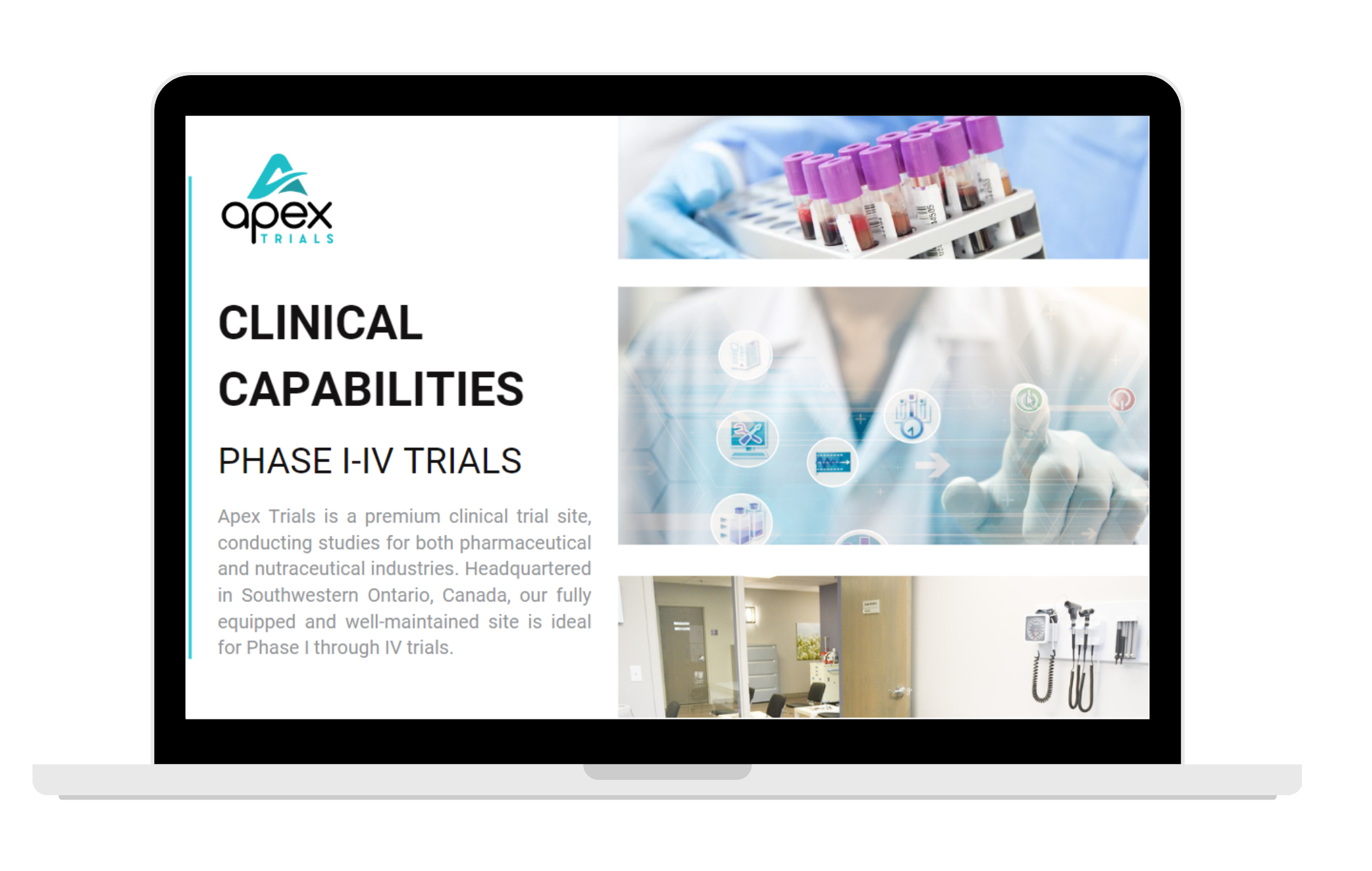 Download our Clinical Capabilities Brochure
Learn how we can help you realize your study objectives by running a trial at our Canadian facility.
Download Now
Take a Virtual Tour of our Site